Just realized its been a week since I last posted! man, time flies when your having fun eh!?
So im catching up and posting like crazy!! Its been a minute since i've done this so... here we gooo!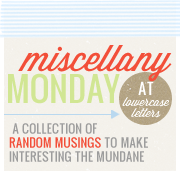 seriously, if you dont follow her blog, you are missing out!
ps. she just had her 2nd baby Sage who is unbelievably adorably cute and from her latest pic,
she looks amazing for being as she puts it "post partum" lol
ONE: Im half way through Eat Pray Love i wonder... is it a good thing or a bad thing to relate to so much
in the book?!!?
I'll post my thoughts in another post. :)
Ah-Ta-WOOOOO: This weekend i finally made it to my sons basketball game... did i mention they are undefeated?! He plays for the church league called U Inspire! Pretty awesome and yeah, he kicked some boo-tay! *proud mommy moment!* 16-15
THAAAAREEEEEEE: I just upgraded my phone! Super excited! Ive had my G1 for two years and after
my son (in trying to get my attention) tossed it to me and it magically
landing in my cup of cranberry juice, lost function in the back button :/
so I finally got my upgrade to the Samsung Galaxy S Vibrant model
*teck geek moment* and can I just say... I'm in LOVE!
FOUR: This weekend was also the art and wine festival! We went Sunday and i got my collectors glass
ate some good food, drank some great Italian wine and got some killer Hot Ginger grilling sauce that
i can soooo not wait to try out (so much that I went to the store and got 3 packs of different steaks to
try it on!!)) Pics to come, promise!!
FIVE! last but not least: I'll be making my first rum cake this week!
Is your mouth watering yet!? I also made some red velvet cookie pies :)
they were gone the same night!
pss. i have the tootsie roll commerical in my head hence my counting off :)
X's and O's
~Jasara